Production Planning and Control
A complex assignment like the construction of a cruise ship requires a detailed project plan that is coordinated with all internal and external departments. The Production Planning and Control department forms the link between design, production and logistics and creates production orders, work plans and lists of production parts for each production department using the latest PLM and ERP systems.
Our employees combine schedules and material requirements to make sure their colleagues in production always find the right part in the right place at the right time and can assemble them using the installation documents also provided by our production planners. By controlling the status feedback from each construction site, deviations can quickly be identified to determine the necessary measures. These findings are used to constantly develop our planning systems and tools.
The employees in the Production Planning and Control department at MEYER WERFT have a background in engineering and business management. They work in interdisciplinary teams to ensure the success of our company.
"We use 3D programmes to prepare all sections, and then compare and contrast everything when the ship is being built".
Andre Lohmann
Production Planner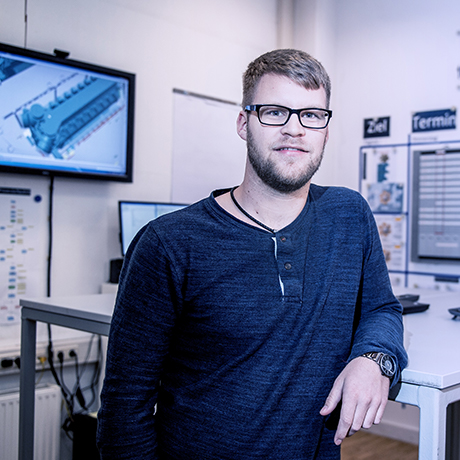 "I've been here for seven years. My father also works here. I'm proud to continue what he started".
Andre Lohmann
Production Planner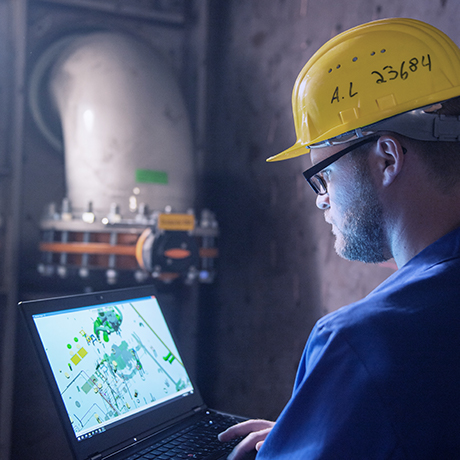 "MEYER is the big company in the area that you just can't avoid".
Andre Lohmann
Production Planner