Production
We have a wide variety of professionals in our Production department, and they all work together to build our cruise ships piece by piece. Our vessels have a modular design: We pre-manufacture small units – so-called "sections" – and assemble these in sequence to make increasingly large blocks.
The first step involves applying anti-corrosive varnish to each steel sheet before using a plasma arc machine to cut them down to size and weld them into panels. After this cutting process, the steel sheets are processed into sections with profiles, joists and side walls, and then they're fitted with electrical installations and piping. Around eight to ten of these sections form a block.
The individual blocks, each weighing up to 800 tons, are only welded together and wired right at the end. Each of our cruise ships is made of around 80 blocks.
All systems and halls involved in this process feature state-of-the-art equipment: Innovation and cutting-edge technology is part of our everyday work, and all divisions of our company have state-of-the art IT systems. We even boast the largest high-tech laser centre in Europe. The employees in our Production department are constantly reminded that they work at one of the most modern shipyards in the world.

A wide range of professionals work in the Production department at MEYER WERFT, including shipbuilders and welders.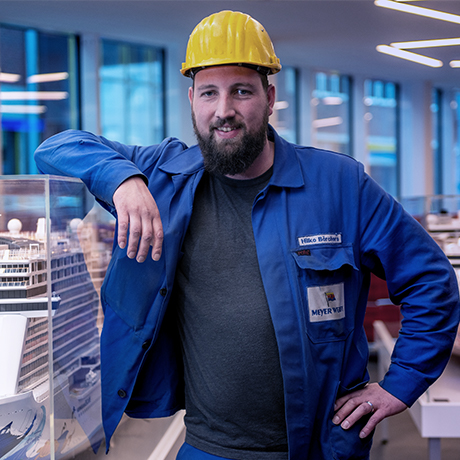 "There's a good team spirit at the shipyard – everyone is so friendly!"
"MEYER is a big part of my life. We're like one big family".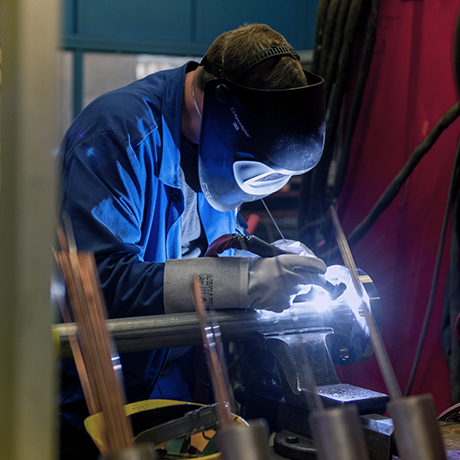 "Whenever you see a ship on holiday, you're proud to have played a part in its construction".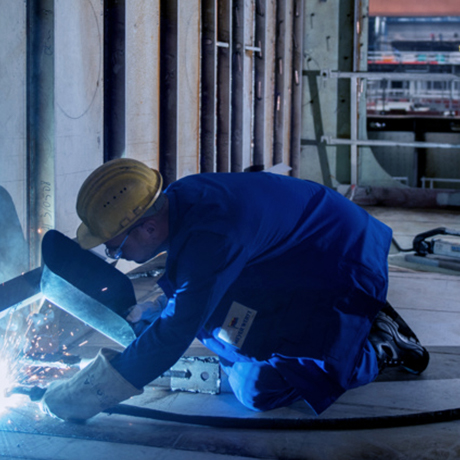 "My job as a shipbuilder is physically demanding, but it's also very interesting and varied".
Jörg Schoormann
Shipbuilder at MEYER WERFT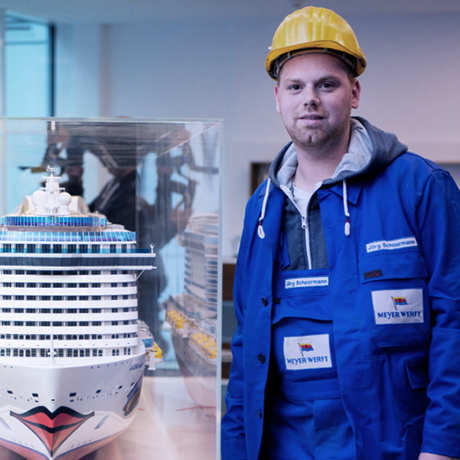 "I always wanted to be a shipbuilder. It's amazing to work on such huge construction projects".
Jörg Schoormann
Shipbuilder
"MEYER lets you further your education and constantly make progress".
Jörg Schoormann
Shipbuilder