Information Technology
MEYER WERFT has to continuously promote its future digitisation projects to remain competitive and stand out from the competition. That's why our IT department is working hard to develop and establish high-quality solutions for all MEYER Group companies in Germany and Finland.
MEYER WERFT structures its IT operations to meet the highly complex requirements associated with the construction of cruise ships. Our IT specialists not only offer advice, but also develop and operate IT solutions for product lifecycle management (PLM), manufacturing, enterprise resource planning (ERP), as well as collaboration and integration solutions. They carry out IT projects in collaboration with our strategic partners. They also provide and maintain the entire IT equipment for all employees in our offices and production areas, and they provide user support in the event of technical problems and questions.
We're one of the largest IT employers in the region with a wide variety of IT specialists, including IT business service managers.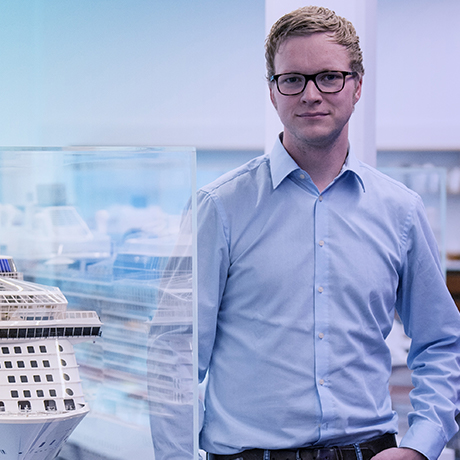 "I sit down with each department at MEYER WERFT and drive IT projects forward".
Ralf Knobbe
IT Business Service Manager
"It's always interesting to see the individual steps in the construction of an ocean liner – and the IT support required".
Ralf Knobbe
IT Business Service Manager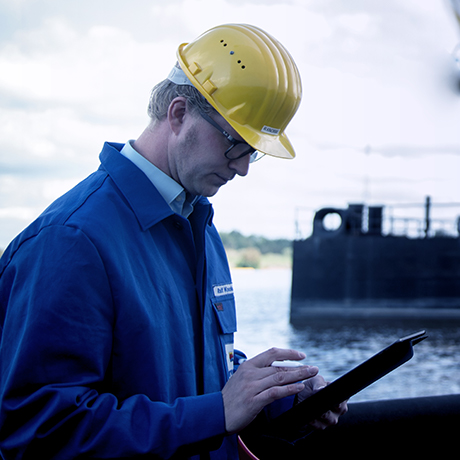 "We build amazing cruise ships at MEYER – and IT does its part".
Ralf Knobbe
IT Business Service Manager
Unfortunately we haven't any vacancies in our IT department at the moment.
We currently have the following vacancies in this department:
ERP Local Lead Purchase-to-Pay (m/f/d)
For the Global Supply Chain Management department we are looking for a
ERP Local Lead Purchase-to-Pay (m/f/d)
The main focuses of the job are:
Cross-location coordination and harmonisation of processes and data in the business unit
Ensuring implementation in accordance with the business blueprint
Responsibility/execution of change management and planning of communication measures within the framework of the implementation of an ERP project
Creation and control of development specifications
Continuous analysis and optimisation of processes in the business unit based on the data situation in close cooperation with managers and experts
Coordination and definition of process and function requirements from the business units.
Organisation and implementation of process and functional tests
Supporting the implementation of new processes and being an ambassador for the new processes
Defining requirements for an authorisation concept
Creating training documentation and conducting training
Defining requirements for data migration as well as migration data preparation and validation
Reporting and assessment of risks
Supporting managers and experts in day-to-day operations with direct feedback on operational issues that need optimisation
Active exchange and cooperation with colleagues from other locations and in interface functions
We expect:
A university degree and several years of professional experience
Business fluent English
SAP knowledge
Commitment, flexibility and the ability to work under pressure
Teamwork and communication skills
You can expect an interesting position in an international company with an appropriate salary. If you are interested in this position in an innovative environment, please send us your application by email.
We look forward to hearing from you!